THE CHAIN
SMOKERS
I was approached by Creative Director Chris Berdine who was working directly with The Chainsmokers (TCS) about working with them. He had been recomended to me by a former colleague, and wanted to discuss building out a custom typography treatment for TCS to help promote an upcoming release; potentially being used in the album art.


In the process I developed a suite of designs that all lived in the same family. To sell through the idea that the designs can be used as a collection rather than being considered as individual options I needed to show them in context to show their potential.
These intial design concepts were so well recieved that not only was the logo suite approved, the look and feel of the posters was requested to be applied to the album art and subsequent promotional materials.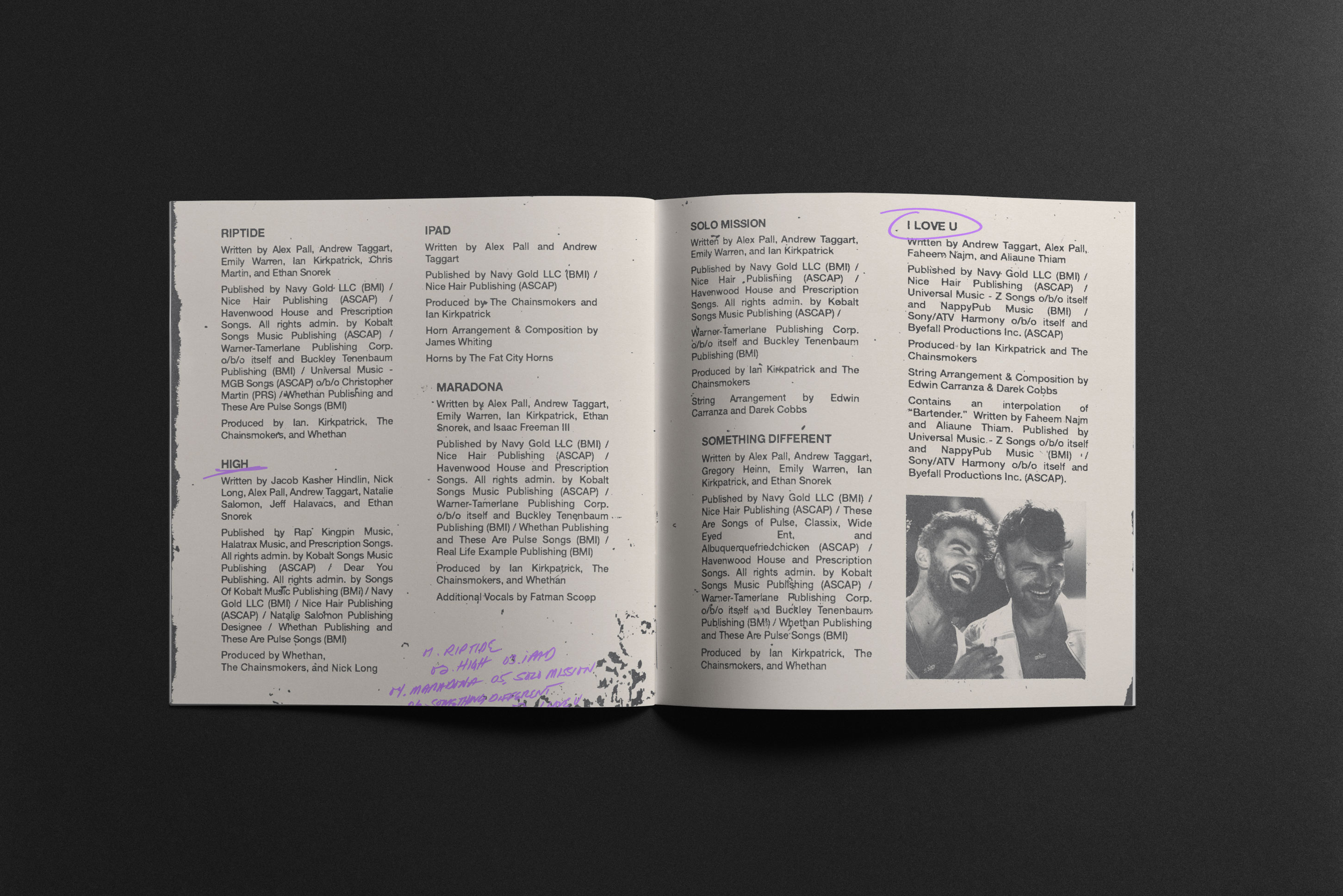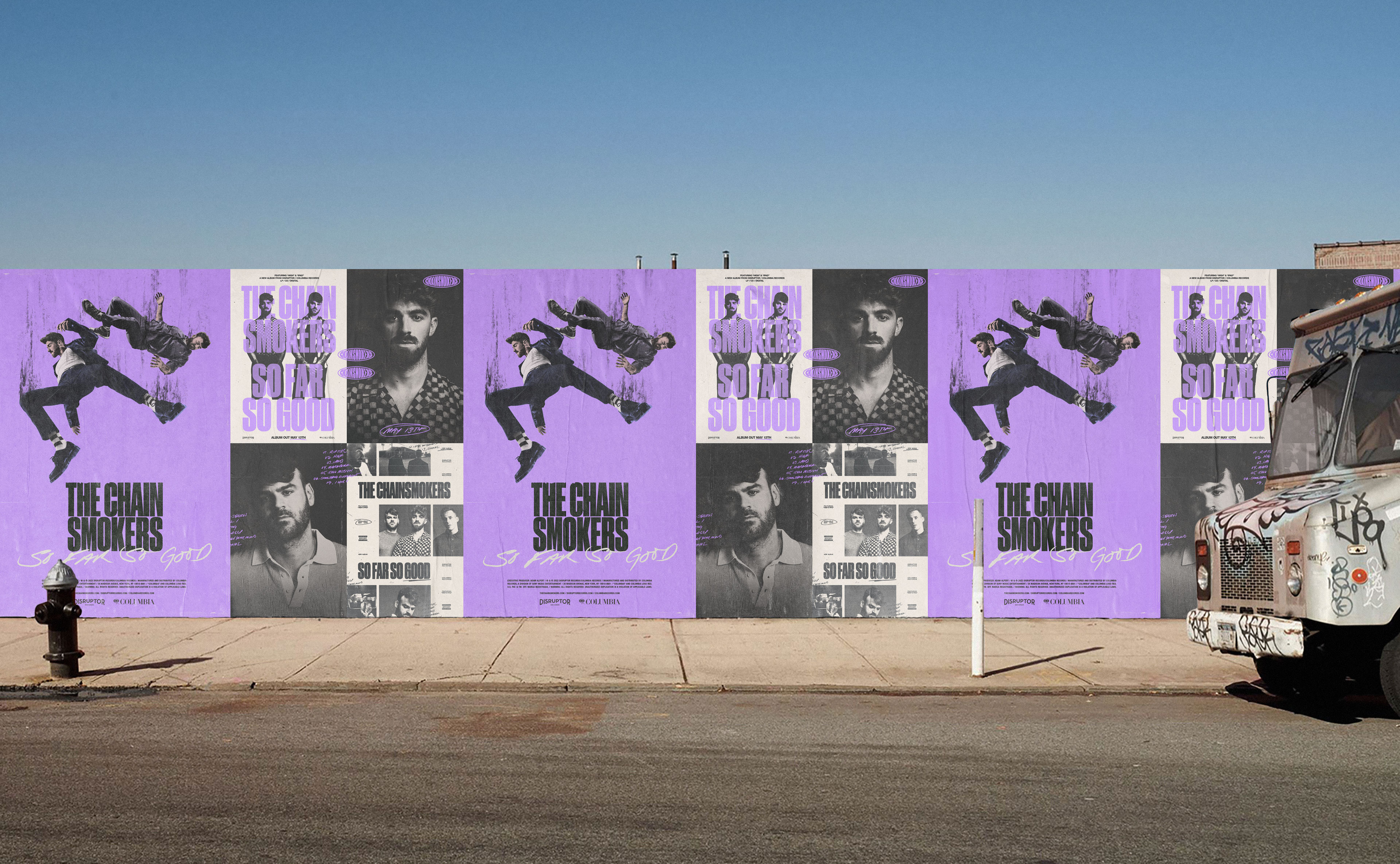 To tease the album release and get their fanbase excited, the band released two singles off the album, "High" and "iPad". They also released remix eps of both singles. The artwork for each was designed to live in the same ecosystem. We also branded their site with the new album art, and delveloped a new merchandise line featuring art from So Far So Good, iPad, and promo posters.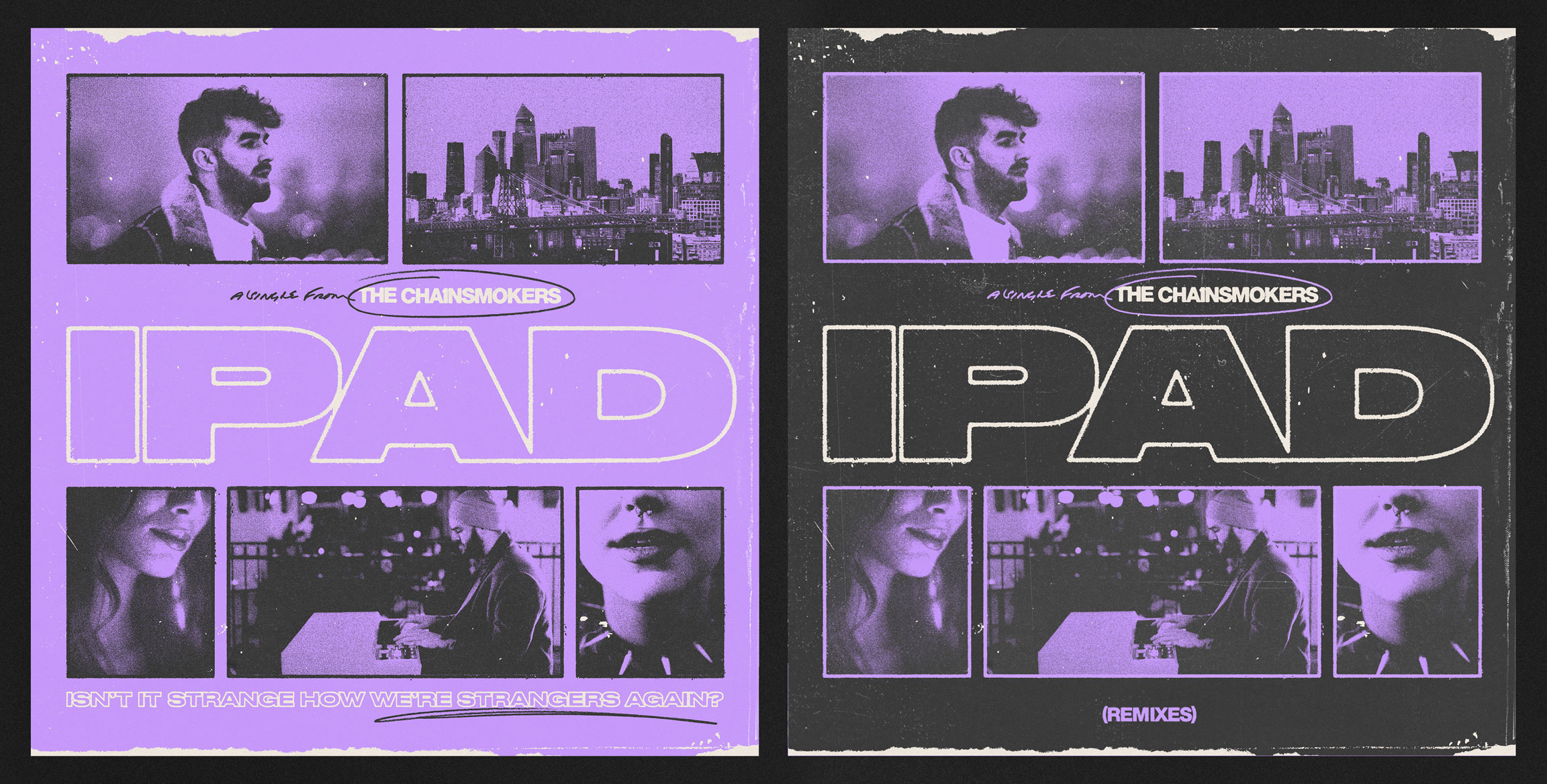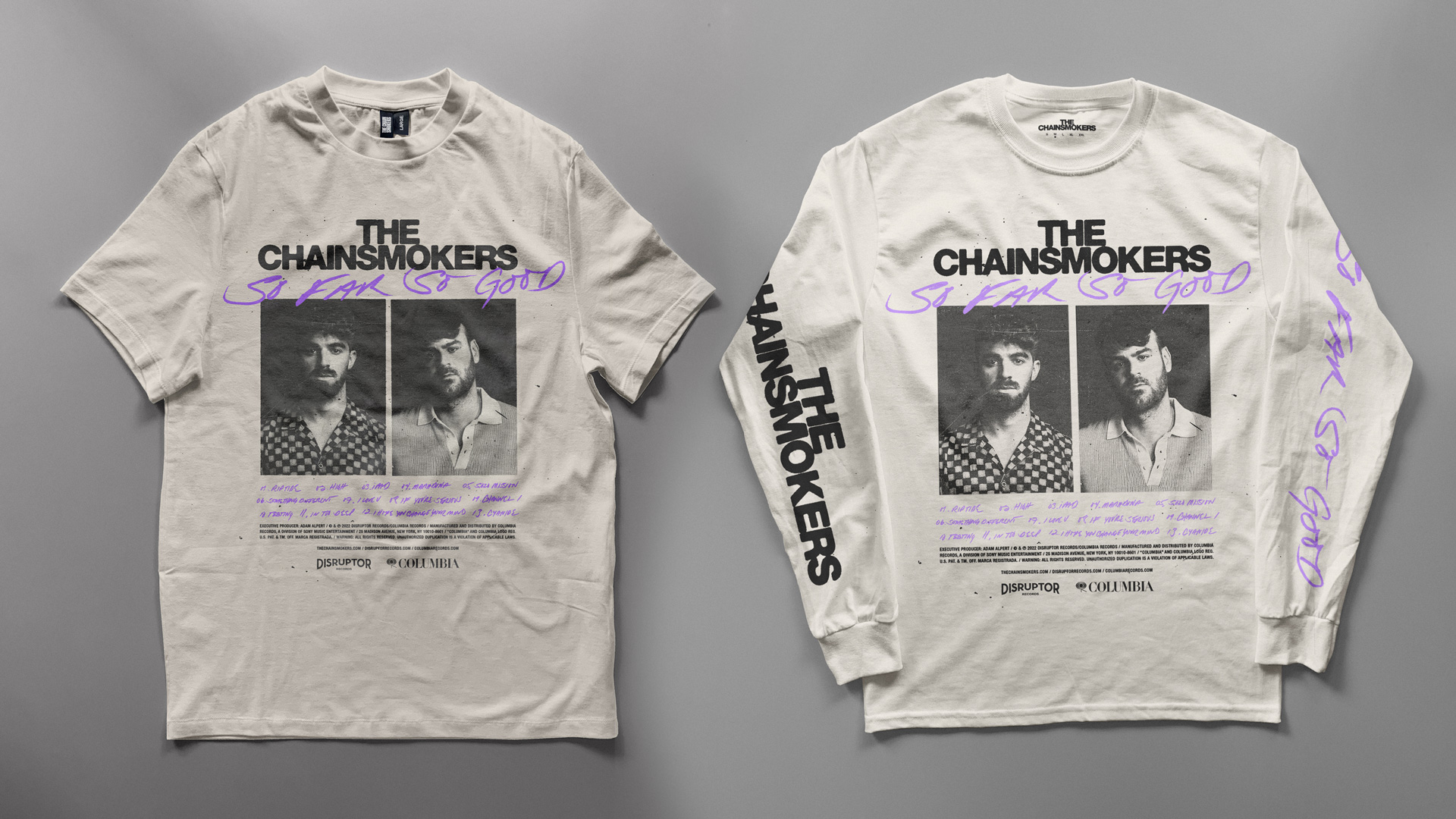 The Chainsmokers were seemingly everywhere in the months leading up to the release. From performing at the Super Bowl and The Late Show, to being featured in Apple's Worldwide Developers Conference.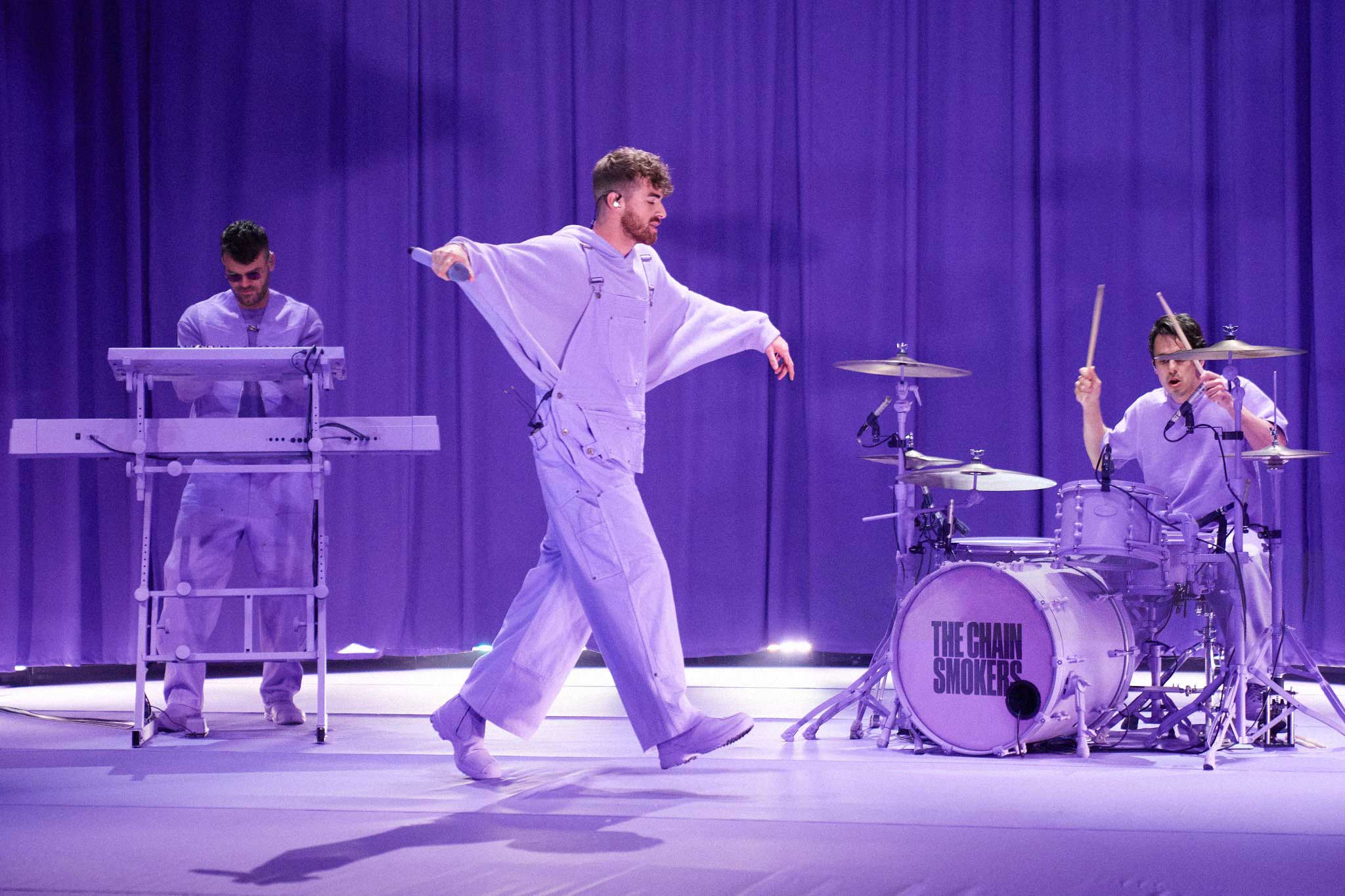 To coincide with the release of the album, lyric music videos were made for each of the album's tracks; each being branded for consistency. Combined, these videos have been viewed over 10.9 million times.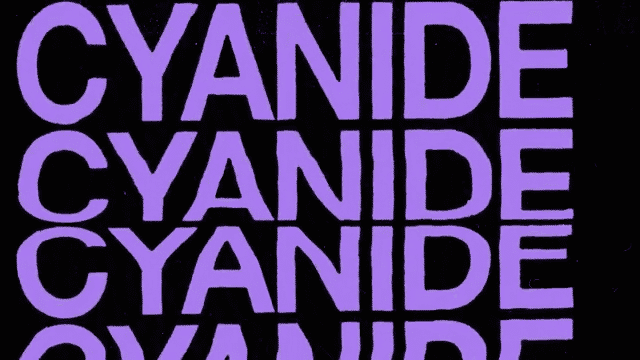 A few weeks after the album was released I got a DM with the craziest thing. Apparently a 24-year-old woman living in Wales decided to get my handwriting tattooed on her forearm. First time for everything right? Then a couple weeks after that I got another DM with another tattoo. One thing you can definitely say about these guys, they've got a dedicated fanbase.