MODERN LOVE
---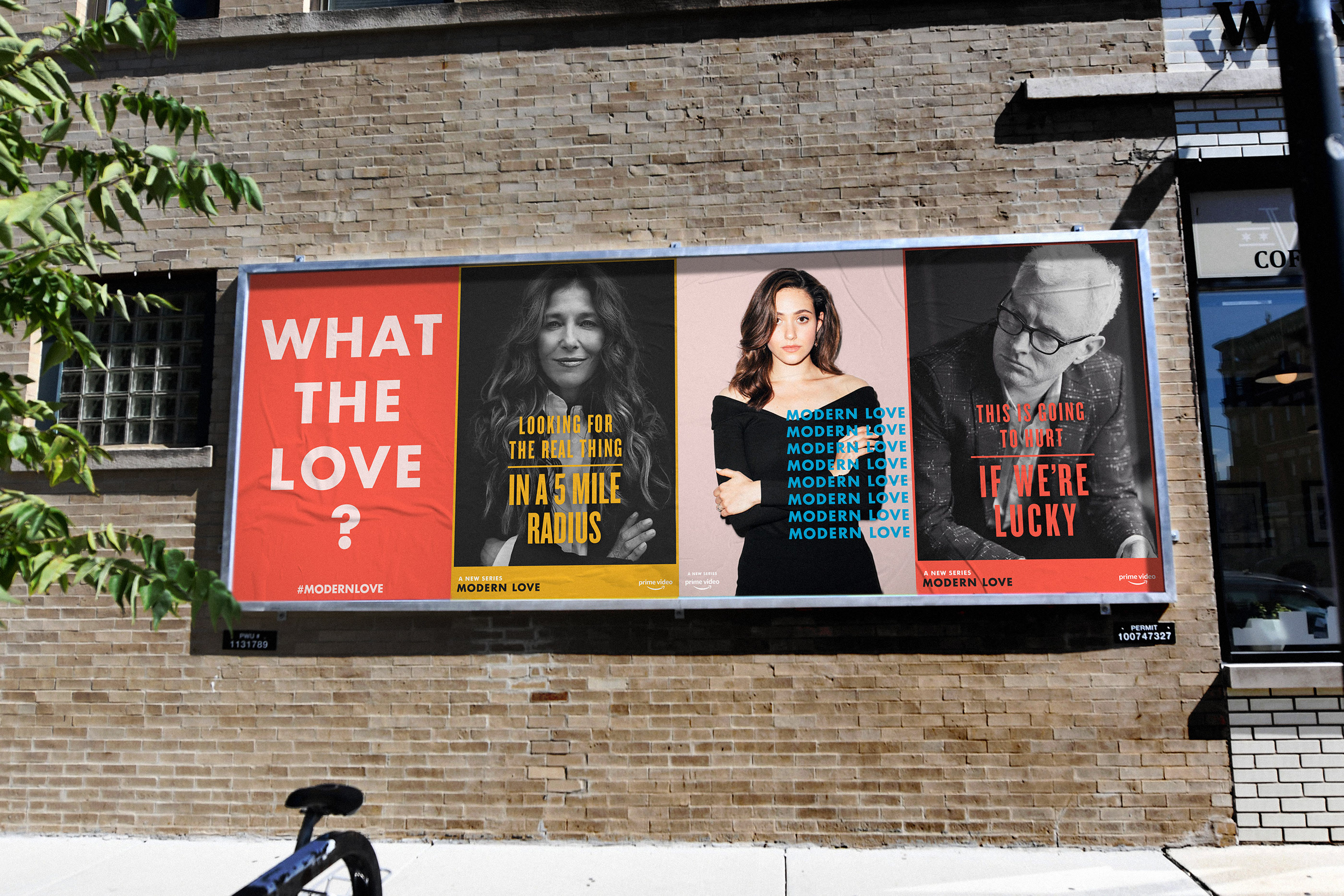 Studio: Royale Client: Amazon Studios

A co-production of Amazon Studios and the New York Times, this anthology series explores love in all of its complicated and beautiful forms, as well as its effects on the human connection. Each episode brings to life a different story that has been inspired by the newspaper's popular Modern Love column.



In addition to the full length stories, the column also highlights reader-submitted stories of 100 characters or less called "Tiny Love Stories" which inspired the first leg of the campaign; blanketing New York City with tiny love stories that reflect the modern dating experience. There was intentionally no branding outside of a tag for sharing. Just something for people to interact with genuinely.