JÄGERMEISTER
For the first time in the US, Jägermeister purchased outdoor media, and in true Jäger form, they went big. Every metro in the United States had mass media buys.
Boards of every size, station dominations, phone booths, taxi toppers... if they could brand it, they did. My role included design, copy-writing, print layout, and production (both mechanical build-out and management of the production team). These are samples from the campaign in New York: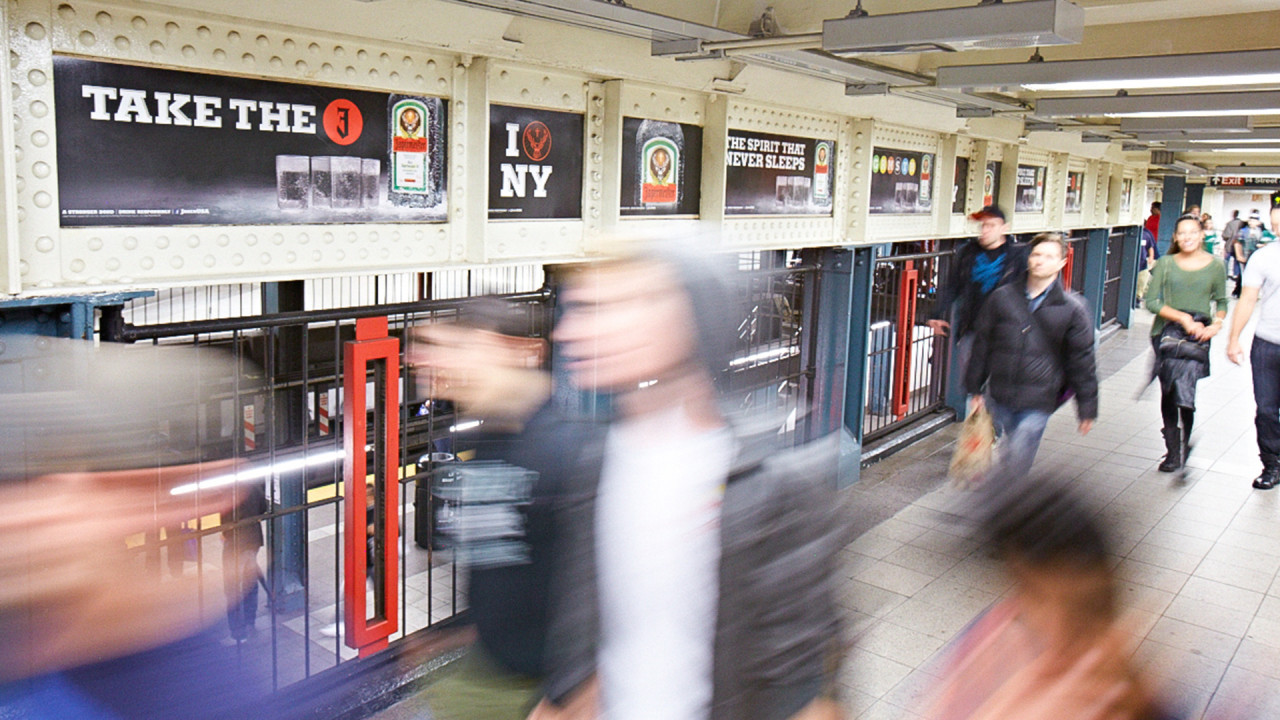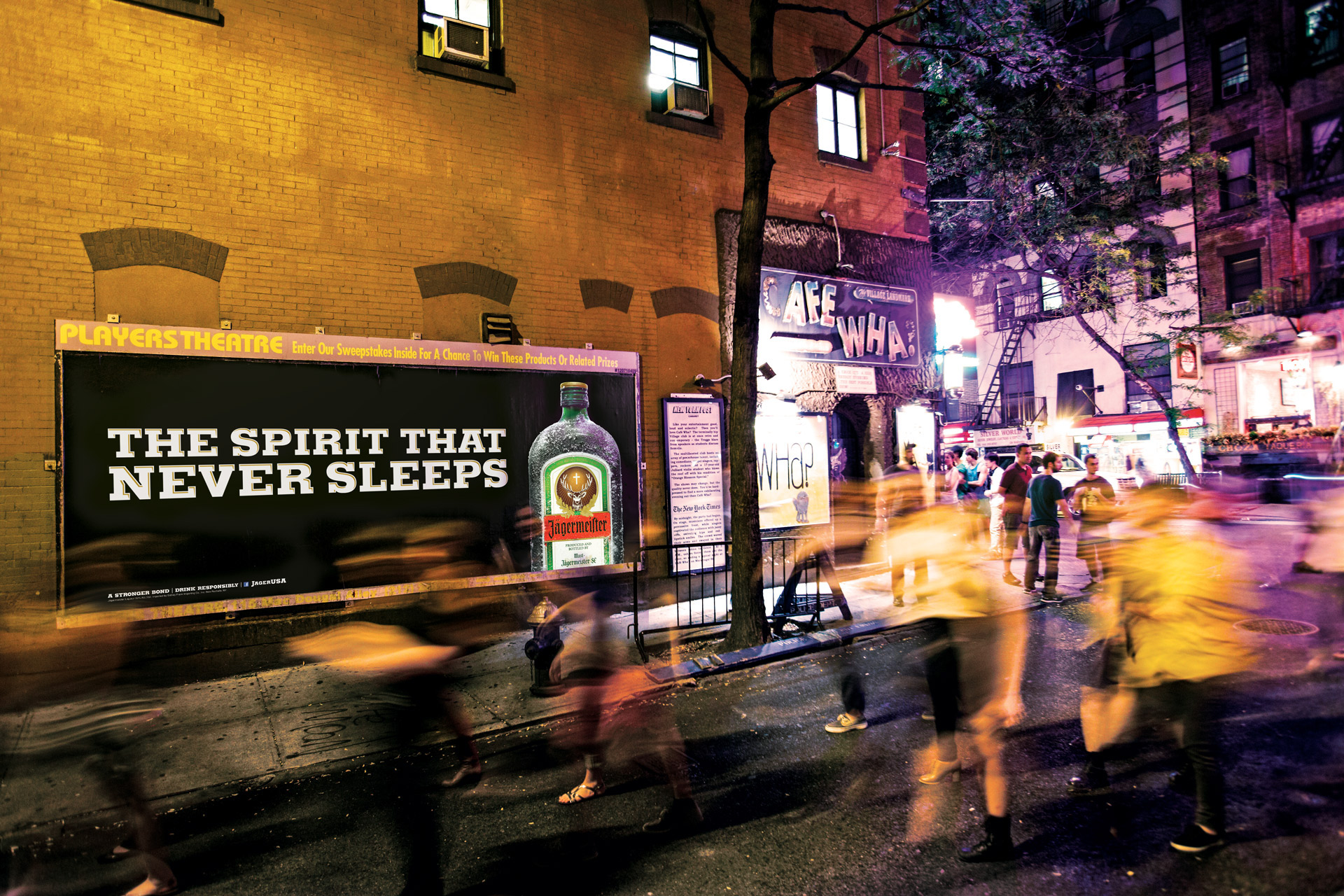 As Art Director and Design lead, we launched Jäger Spice, Jägermeister's first-ever product extension in the US. Collaborating on package design, naming, and art direction to define key art for the global product launch. This new beverage required a look that felt inherently Jäger but differentiated itself enough to acknowledge its newness.